Law Office Focused on Family & Child Law
Serving the San Francisco Bay Area
As a seasoned lawyer with over 40 years of experience, Arlene D. Kock currently serves as the CEO and sole practitioner of her full service law firm. Since 1978, Arlene Kock has provided the San Francisco Bay Area with a wide range of legal services, focusing particularly on family law and child custody litigation.
Arlene Kock represents clients in counties throughout the state of California. Arlene D. Kock, APLC is experienced in handling cases involving divorce, same-sex marriage dissolutions, property division, child support and spousal support matters.
The law office team is designed with the clients need in mind. The well-trained support staff possesses over 16 collective years of experience in all matters of family law.
The offices are located in San Ramon, California. Office hours are 9:00 am to 5:00 pm Monday through Thursday. The office has an after hours answering service for your convenience. For additional information about the firm, call 925-743-8666 or email.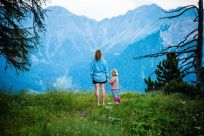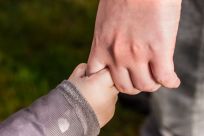 Arlene D. Kock is one of San Francisco Bay Area's most trusted attorneys, covering all aspects of family and civil litigation including divorce, custody, child support, spousal support, contempt, domestic partnership terminations, prenuptial agreements and post judgement motions.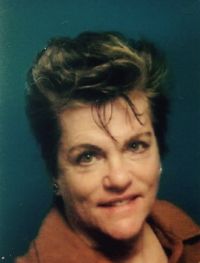 Her practice also handles cases involving civil litigation, criminal law, personal injury lawsuits, and juvenile law. Arlene Kock has received distinguished listings under Who's Who of American Women and Who's Who in American Law. She is a past member of the Board of Directors of the Alameda County Bar Association and past Chair of the Lawyer Referral Services Committee.
Attorney Profile
Custody
Like most states, the standard for child custody determinations in California is found in the Family Law Code and is designed to establish the overall best interest of the child with an emphasis on assuring the "health, safety, and welfare" of the child and "frequent and continuing contact" with both parent…
Read more
Divorce
This process to terminate your marriage is called a Dissolution in California. California is a no-fault state which means that the Court will not examine which party is at fault in deciding issues such as the division of community property and support. There are residency requirement…
Read more
"Arlene was my savoir. Arlene and her professional staff became like a family to me, looking after me and my kids well being and protecting our legal rights to fight for the life we deserve. Arlene has always been responsive to any concerns I have had and she had been addressing my issues not only as a legal attorney but as well as empathetic human being. "

Michaela L.
"Arlene and her team did a fantastic job of helping me finalize my divorce. I had worked with other attorneys who created a mess, but Arlene's team was able to straighten it out and move everything forward."

Thom H.
"So relieved to have Arlene Kock guiding me legally. Her experience and knowledge of very complex family law matters has been the saving grace of a terrible situation. Her almost encyclopedic grasp of the finer points of custody and visitation is amazing and such an advantage in negotiations."

Stafford S.
"I have had the great good fortune to work with Arlene on some matters and am impressed with how knowledgeable, efficient and effective she is. She is a 10 out of 10 in my view."

Elizabeth J.
"If you ever need an excellent, tough and compassionate attorney to represent you on divorce or custody matters, I can enthusiastically recommend Arlene. She is the best!"

Amper S.
"Arlene is an expert problem solver and does not beat around the bush to get things done. She gets things-tasks completed but always shows a human element and attention to detail."

John D.
Please fill out this form and we will get in touch with you shortly.
Subscribe to our newsletter for the latest news in Family Law: